What are you mooding for? →
Donut Appreciation Day.
Today, everyone should take some time to really appreciate a donut. The flakiness. The sweetness. The frostingness. The creaminess. The cakiness or puffiness. The overall deliciousness and joyfulness. 
"I realized that I had not checked your donut blog in forever! I was so excited..."
– Donut Blog Complaint Department (Sorry about that. Hopefully I'll get back on track soon. There are just so many naps to take…)
It was everything I hoped it would be.
Rachelle is bringing me a donut right now as we...
rikkashay asked: love the new layout!
MMM, Bear Claw.
PJ Murphy's Coupon! →
HAPPY NATIONAL DONUT DAY!!!
What a great day to be a live and celebrating.  Rachelle and I celebrated at PJ Murphys. I had a GIANT frosted, sprinkled long jonathan, and she has a very poofy raised glazed. I also got a choco frosted choco cake donut for later. I am actually going to go get it right now and eat it as I type… Many people today have wished me a happy national donut day; to you, thank you. Some people have...
Holiday weekend donuts
I know that I usually only eat donuts on Fridays, but yesterday Davey and Rachelle brought me a delicious custard filled, choco frosted long Jonathan from Tobie's* on their way back from being up north. I couldn't resist it, and of course, didn't want to hurt their feelings by refusing their gift. The choco frosting is soooo smooth and creamy, and the custard is unbeatable....
DONUT DAY!
Ahhh, P.J's., how I've missed you. Its good to be home. 
Early morning donut mission fail. Will have to get one on the way to school.
DONUT DAY!
Yesterday's donut was brought to me by L'Appetito near the John Hancock Center. It was a delicious cake donut with chocolate frosting. I have never been there for a pastry before. They sure had a lot of different baked goods choices, but most were muffins, cookies, cupcakes, scones, and other little novelties; there were only two donuts to choose from, so I went with the one with choco...
Its all about donuts.
Today I was shopping at Jewel, picking up a few things that I can bring to school during the long days of studying for finals (which should have already started, but I am currently sitting on my bed at 11 am, obviously with no pants on).  I went to the deli, which is next to the bakery. I noticed a huge display full of donuts. The following is my thought process, which seems rather lengthy, but...
DONUT DAY!
Today I had an apple fritter! I didn't think I would get a donut today due to business, but then I remembered the pastries outside Nina's Place in the basement of school. They had two kinds of Long Jonathans and apple fritters. I do not always choose apple fritters because they are borderline donuts, but the long Jonathans were not filled and that kind of turned me off to them today....
DSI: Donut Scene Investigation
It was a dank, raining, gloomy morning. It has been a slow night at the office, not a lot of commotion. I was outside sprinkling my frosting when I got a call from a hysterical woman who claimed her donut had been abducted. I told her not to worry; this is something we deal with here all the time. Puff here, Detective Puff. My sidekick Creme is out for the day, something about getting his eggs...
DONUT DAY!
Yesterday, I had a delicious Boston Creme Donut from Lunds. Lunds never fails to provide tasty soft quality pastries, even at 3 in the afternoon. Thanks, Lunds.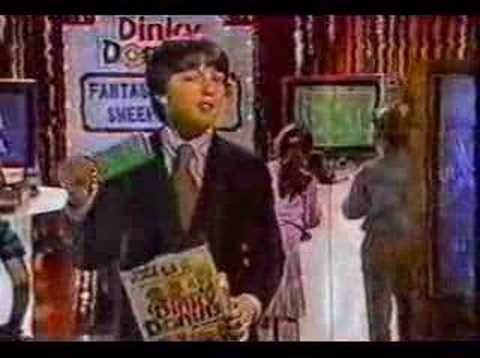 DONUT DAY!
Donut Day was Sunday this week. It was necessary after a long night of prom partying.  Cara and I went to Starbucks to get coffee (well, not for me, for her) and I decided to get a donut since they were right there. Usually coffee shops don't have the best donuts since that isn't really their specialty. But these ones were delicious. IT was old fashioned glazed and so soft and yummy....
I want these at my wedding. →
I'm excited. →
Anonymous asked: Hello. One place that makes donuts fresh every night (or so I am told) is Big Bowl, where they currently have a special called Lucky 8 Donuts. We had them tonight and, though you know I am not normally a donut fan, they were absolutely delicious. I highly recommend getting some (they come with 8 donut holes and three dipping sauces) before it is no longer the special there. -Eleans
I did the unthinkable last night...
…and only ate half of my donut. I went to Luke and Joe's for Joe's 29th birthday (and luckily was able to hear the story about him passing out from doing a 75 underwater again- never gets old) and one of his friend brought him a donut from Dunkin. The guy there actually gave her three donuts, so there were a couple extras. I only ate half because, as I mentioned to those present,...
Anonymous asked: http://www.doughnutplant.com/
They have a square jelly filled doughnut with a hole in it. Not quite a circle one with powered sugar, but it's close. Just thought that I would pass it on. I don't remember where I saw it, but I saw it on TV sometime. Next time you happen to be in NY, a good place to look :)
-Rick McCoy
Donut Day
So, I didn't eat a donut today. I just didn't get around to it and I haven't had much of a sweet tooth lately. Don't worry, to my knowledge, I am not dying (but maybe i should get checked out just in case). I did however, have two interesting donut-ish encounters (please note the good usage of ish there).  1) I had an administrative hearing today for one of my cases. My...
Donut Day, and other donut observations
Last Friday, I had a delicious donut with massive amounts of choco frosting and white and green clovers. Happy early St. Pattys! (I'm sure this Friday I'll have one very similar in honor of the day after).  I recently joined dailymile.com so that my friends can see how little I actually work out and send me motivation that makes me feel a little better, but mostly just reiterates how...
The past donut days of our lives
I have eaten many donuts in the weeks since my last post. There are two that remain ingrained in my mind. The first is a tragic tragic tragic donut that I had on the journey to Iron Mountain Michigan. It was purchased at a little convenient store and was definitely at least a day old, but I would venture to guess possibly two or three days old. Ridiculously hard. I had even bought two of them and...
Anonymous asked: are you alive? or did you stop eating donuts? or are you lost in jake land?

LOL
Christmas Eve Donut Day!!
Ahh, its good to be back in Minne, even if there are feet of snow everywhere. Yesterday, after a not-so-friendly Friday practice, Bridget and I went to get donuts, naturally. We only had two dollars though. I thought there were 3 in my little wad of cash, but when I looked there were only two. We scrounged for some change in Bridgie's car, but to no avail. So we went to Lund's because...
A few of my favorite things
(dedicated to Eleans) Sprinkles on round ones and glazes on long ones Bright cherry filling and warm gooey twist buns Brown boxes of dozens, tied up with string These are a few of my favorite things Cream Custard bismarks and crisp apple fritters Caked ones and twisties and raised ones with powders Bear claws with choco, on their toes These are my favorites everyone knows Twisted french...
DONUT DAY!!
IT is a great donut day today for three reasons: 1. Its donut day 2. It created a (nother) much needed distraction from studying for finals 3. It was a delicious donut- It was a choco old fashioned donut, that was glazed AND over the glaze, was a layer of choco frosting. It was also a little bit gooey inside.mmm. It was from 7-11; once again, I have to praise the donut prowess of convenience...
rikkashay asked: I just ate an unidentified (to me) donut. It's spiraly on the outside and the dough is somewhat gooey on the inside. It was glorious. What kind was it, oh wise one?
DONUT DAY!!
YAY for last Friday's donut day. I went with Jake ( i know this is confusing because there are so many important Jake's in my life, but this was MN Jake that I am talking about because he and Davey and Rachelle came to Chicago this past weekend!) to Dunkin Donuts- the new-ish one on Clark and Division. They didn't have Jake's favorite, the filled choco frosted Long...
Tragedy...
 I didn't have a donut last week. I feel very weird about it. But we realized our donut place was right on the route for the Chicago Marathon, and it was hard to travel to and we may have had to run across the street through the runners! That is not something we wanted to risk. However, we did have a lovely brunch at Orange on Clark. I recommend it.   Don't worry, next weekend...